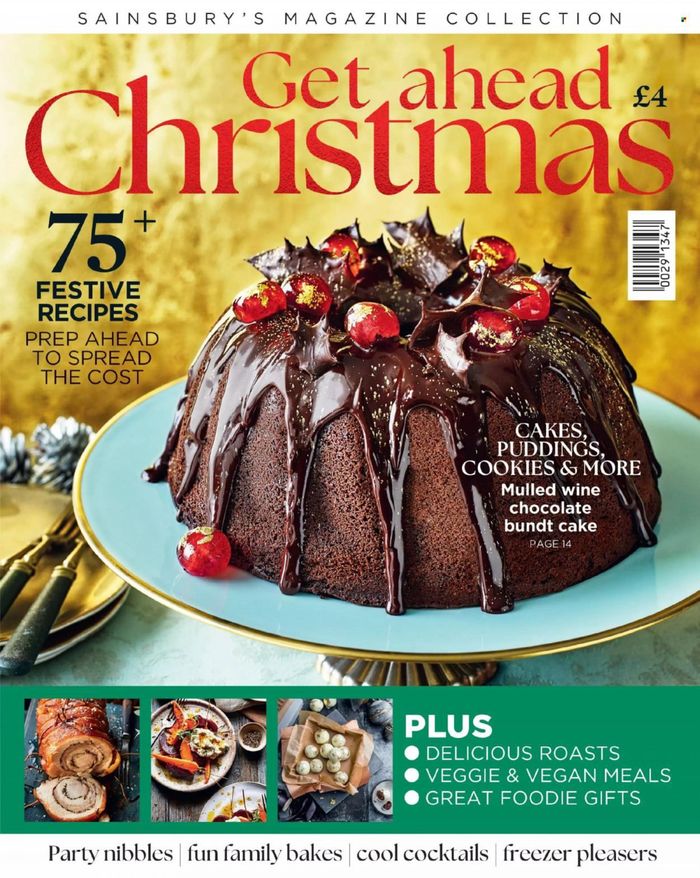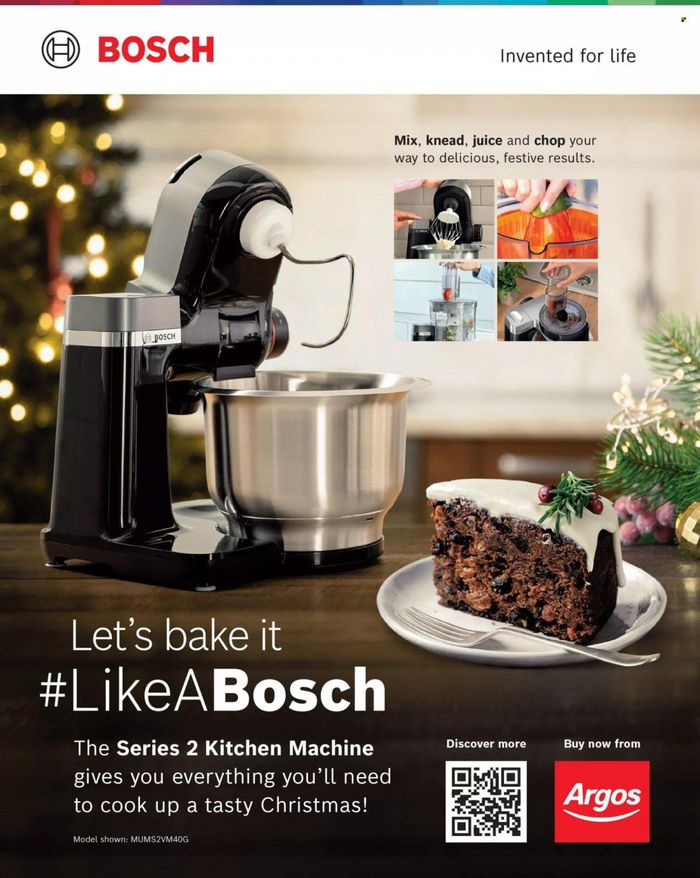 Sainsbury's Magazine Christmas
Looking for the best Sainsbury's offers
If you are looking for the biggest Sainsbury's discounts you are in the right place. Here on Tiendeo, we have all the catalogues so you won't miss out on any online promotions from Sainsbury's or any other shops in the Supermarkets category in your city. There are currently 3 Sainsbury's catalogues on Tiendeo. Browse the latest Sainsbury's catalogue "Sainsbury's Magazine Christmas" valid from from 2/10 to until 25/12 and start saving now!
Find Sainsbury's catalogues in your city
Sainsbury's, all the offers at your fingertips
Founded in 1869, Sainsbury's quickly became the UK's 2nd biggest supermarket chain thanks to its commitment to quality products, a versatile range, and pocket-friendly prices.
About Sainsbury's
Aside from offering groceries, clothing and home products, Sainsbury's is also committed to 'helping everyone eat better'. This includes not only offering high-quality food at great prices, but also supporting the environment by reducing carbon emissions and food waste, boosting recycling, using less plastic, etc.
This aids in Sainsbury's mission to help make eating easy, delicious and affordable with nutritious, home-cooked and sustainable food – exactly what the brand envisioned when it first opened back in 1869.

The history of Sainsbury's
The first Sainsbury's store was opened on London's Drury Lane in 1869 by John James Sainsbury and his wife, Mary Ann. Specialising in fresh foods and later evolving into packaged groceries, the shop was a success thanks to its high-quality products being sold at reasonable prices. By 1882 four more Sainsbury's stores were opened, including the first one outside of London (in Croydon, which became the Sainsbury's flagship store).
Although both World Wars caused food rationing, Sainsbury's was able to keep both its prices and rationing down throughout the pre-war 1920s and -30s.
The first Sainsbury's self-service store opened in 1950 on London Road in Croydon. This was the first time customers could browse shop aisles and choose groceries and other products themselves. From then on, the brand kept moving forward, including promoting its first TV advert in 1958, launching its own-branded clothing in 1973, and introducing Sainsbury's Bank in 1997. One year later, Sainsbury's launched 'Orderline', the brand's home delivery shopping service via telephone, fax and internet (which, today, has beautifully evolved into Sainsbury's website and online shopping hub).

You may rely on Tiendeo for the newest online catalogues and product promotions from Sainsbury's, but what additional perks can you expect from the brand's website?
How about the chance to buy and send an E-Gift Card for anyone wishing to partake in some in-store or online shopping?
Or how about switching to Sainsbury's Energy to save money on your energy bills?
For fresh Home Ideas, see Sainsbury's online offers and suggestions for anything from home and office décor to fresh plants and flowers available online.
And what do you do when you need contact details and opening times of certain Sainsbury's stores? You simply try their online Store Locator.
Don't forget to sign up for Tiendeo alerts to make sure that you're always kept in the loop regarding Sainsbury's freshest brochures, discount flyers, weekly sales, and more…