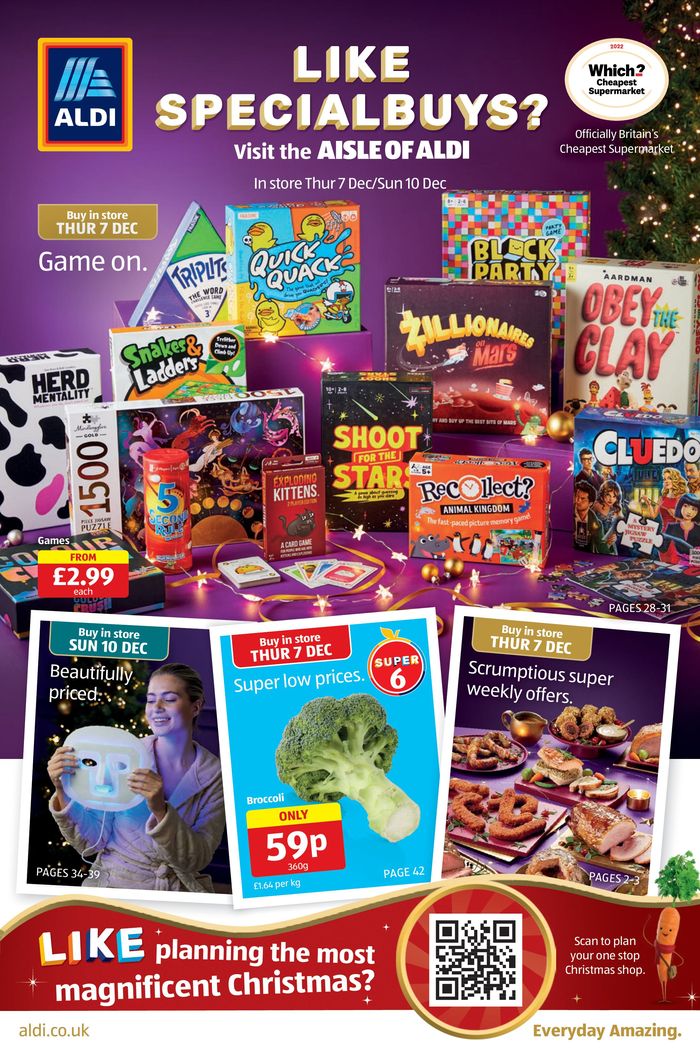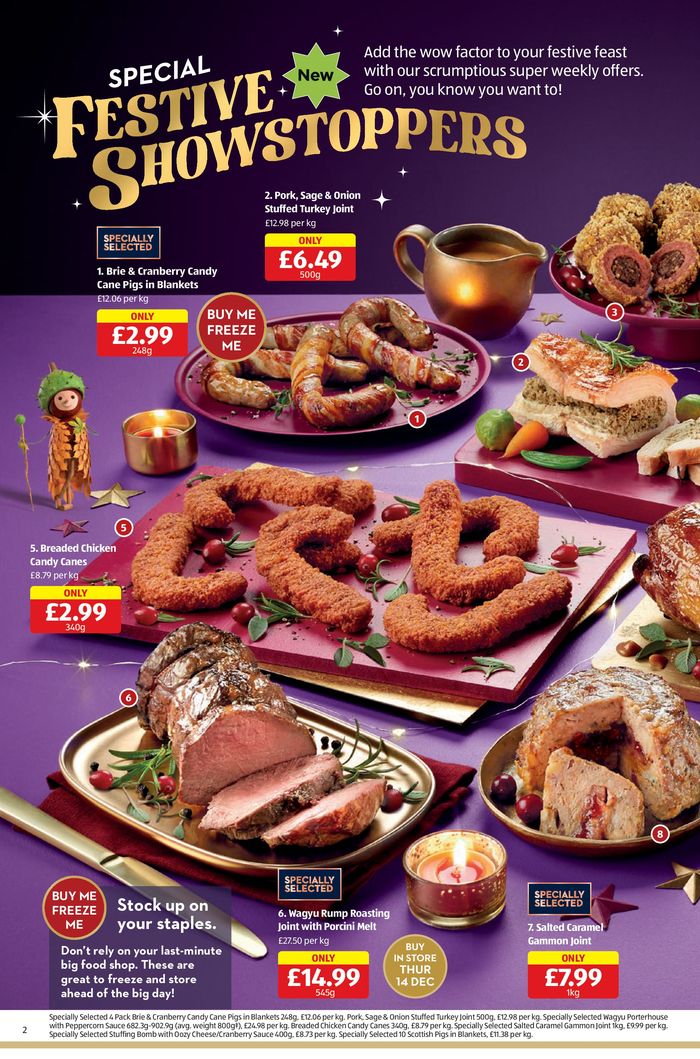 Aldi SpecialBuys Scotland
Looking for the best Aldi offers
If you are looking for the biggest Aldi discounts you are in the right place. Here on Tiendeo, we have all the catalogues so you won't miss out on any online promotions from Aldi or any other shops in the Supermarkets category in your city. There are currently 3 Aldi catalogues on Tiendeo. Browse the latest Aldi catalogue "Aldi SpecialBuys Scotland" valid from from 4/12 to until 10/12 and start saving now!
Find Aldi catalogues in your city
Aldi, all the offers at your fingertips
From garden goods and kitchen equipment to wines and baby furniture, Aldi has remained chock and block with shopping options since opening in the UK in 1990.
About Aldi
With thousands of stores scattered across numerous countries, Aldi is also known for its weekly Specialbuys selection. Available in-store or for online shopping, the Aldi Specialbuys offers a myriad of products (from garden furniture to beauty products) at high quality and low prices.
For the latest clearance sales, product promotions and online shopping discounts, don't miss Aldi's online catalogues.

The history of Aldi
Aldi's origins take us back to Germany 1946, when brothers Karl and Theo Albrecht took over their mother's grocery store in Schonnebeck, Essen. With Theo completing his apprenticeship in the store and Karl's experience from working in a delicatessen, the duo set about to create 'the first discount store in the world'. By 1950, no fewer than 13 stores in the Ruhr Valley belonged to them.
By 1960, the brothers jointly owned 300 shops, but a dispute over whether they should sell cigarettes or not resulted in the company splitting in two. The name Aldi was introduced to the German venture in 1962, and the company's two parts became Aldi Nord (North) and Aldi Süd (South).
It might have been Aldi Nord that first opened abroad (in the Netherlands in 1973), but it was Aldi Süd that kicked off operations in the UK, with the first store opening in Stechford (Birmingham) on 5th April 1990.
Aiding in Aldi's reputation is its support for British farmers, with the business prioritising British sourcing where possible to ensure high-quality, locally sourced goods.
Even though Aldi doesn't offer a customer loyalty card (as they want ALL customers to enjoy great value and low prices), the brand still has a few benefits for shoppers – particularly on the Aldi website.
Like Click & Collect, which allows you to collect your online shopping (packed with great care into compostable tray liners) from a growing number of Aldi stores countrywide.
Or what if you're waiting on your shopping goods to be delivered? Tracking your parcel online with assistance from the Aldi website couldn't be easier.
And in case you're curious about an Aldi store (or its contact details) in your region, there's the online Store Finder at your disposal.
Scared you're missing out on the latest Aldi products and give-aways? Then sign up for the Tiendeo alerts to keep you updated on Aldi's newest online catalogues, product promotions, and more, regardless of which city/town you find yourself in.