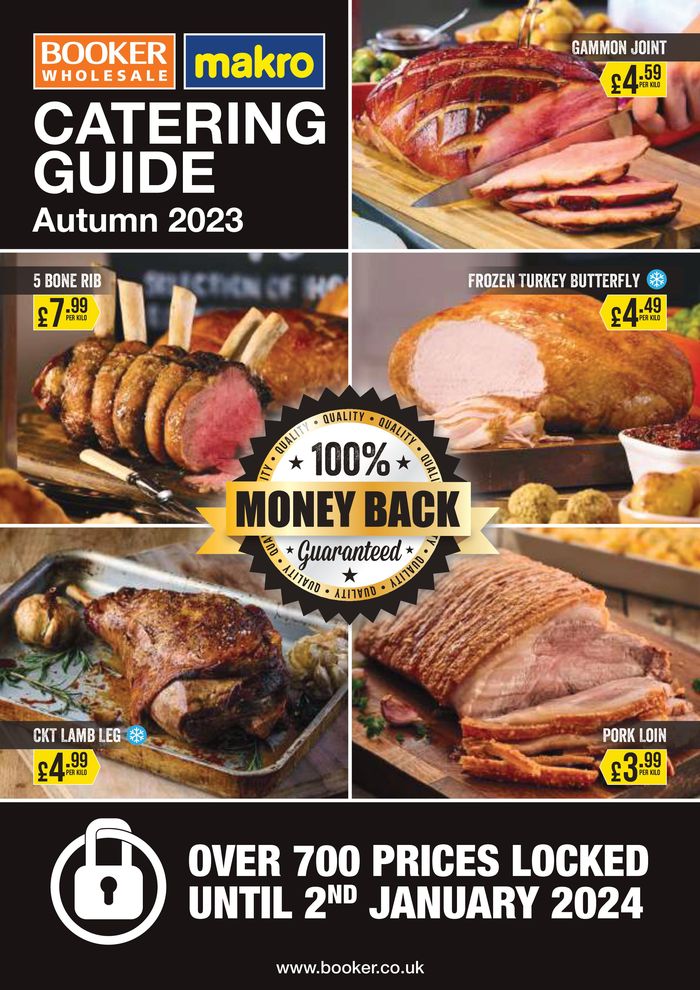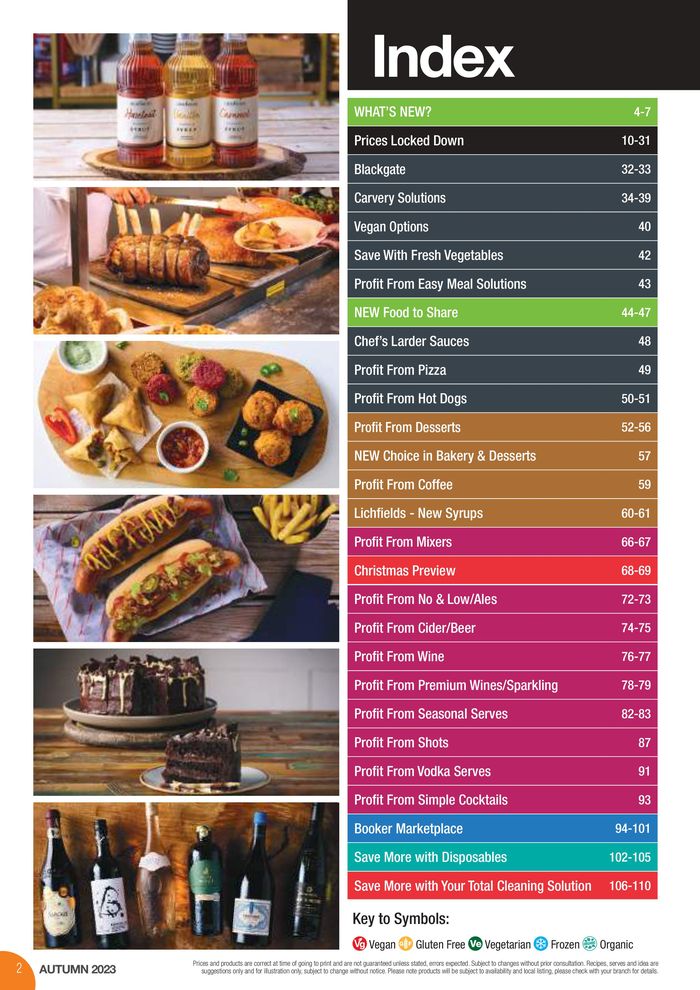 Catering Guide Autumn 2023
Looking for the best Booker Wholesale offers
If you are looking for the biggest Booker Wholesale discounts you are in the right place. Here on Tiendeo, we have all the catalogues so you won't miss out on any online promotions from Booker Wholesale or any other shops in the Supermarkets category in your city. There is currently 1 Booker Wholesale catalogue on Tiendeo. Browse the latest Booker Wholesale catalogue "Catering Guide Autumn 2023" valid from from 12/10 to until 2/1 and start saving now!
Find Booker Wholesale catalogues in your city
Booker Wholesale, all the offers at your fingertips
As a subsidiary of Tesco, Booker also offers branded- and private-label goods that are sold to UK customers at various independent convenience stores, leisure outlets, grocers, pubs and restaurants.
About Booker Wholesale
Through its various divisions, Booker supplies over 1 million businesses across the UK. In addition to cash and carry branches in both the UK and India, the company also operates a national delivery service in the UK. Booker was named the "Green Wholesaler of the Year" by The Grocer at the 2015 Grocer Gold Awards.

The history of Booker Wholesale
The company was started in 1834 by George and Richard Booker. Known as Booker Brothers & Co back then, the idea came to the brothers when they bought their first ship and started the Booker Line to focus on shipping goods. However, the company later diversified into goods distribution and slowly started disposing of its fleet of ships.
This worked like a charm, because by 1978 the company flaunted more than 100 warehouses all over the UK. And by then, the brand was trading as Booker McConnell Ltd (however, it changed into Booker plc by 1986).
In 1998, Booker commits 100% to the food distribution business by supplying branded- and private-label products to grocers, caterers, and leisure outlets.
In 2000, the company launched its online shopping service, giving customers a whole new way to buy and communicate. The same year, Booker was bought by Iceland Group, changing the brand into The Big Food Group. However, 4 years later the group was acquired by Baugur which split Booker and Iceland back into different companies.
In 2003, Booker introduced its loyalty program Spend and Save.
Today, Booker Wholesale continues to provide thousands of top-quality products (from frozen food and drinks to tobacco) to over 1 million customers.

Booker Wholesale offers and online shopping
From the latest price lists and online discounts on the Tiendeo site, let's see what other perks await you when clicking through to the Booker website.
• Searching for a Booker outlet near you? Consult the online Branch Locator for a detailed list of branches that include contact numbers, addresses, opening hours, and more.
• See the online 'Services for your Business' section for export enquiries, energy switching, and other clever tools to help boost your business.
• And to score even more savings and specials, download the Spend and Save loyalty program app to your phone today.
Remember to sign up for Tiendeo alerts. That way, you'll always be notified about the latest online product catalogues, exclusive promotions, and weekly offers from all Booker outlets in your town or city.