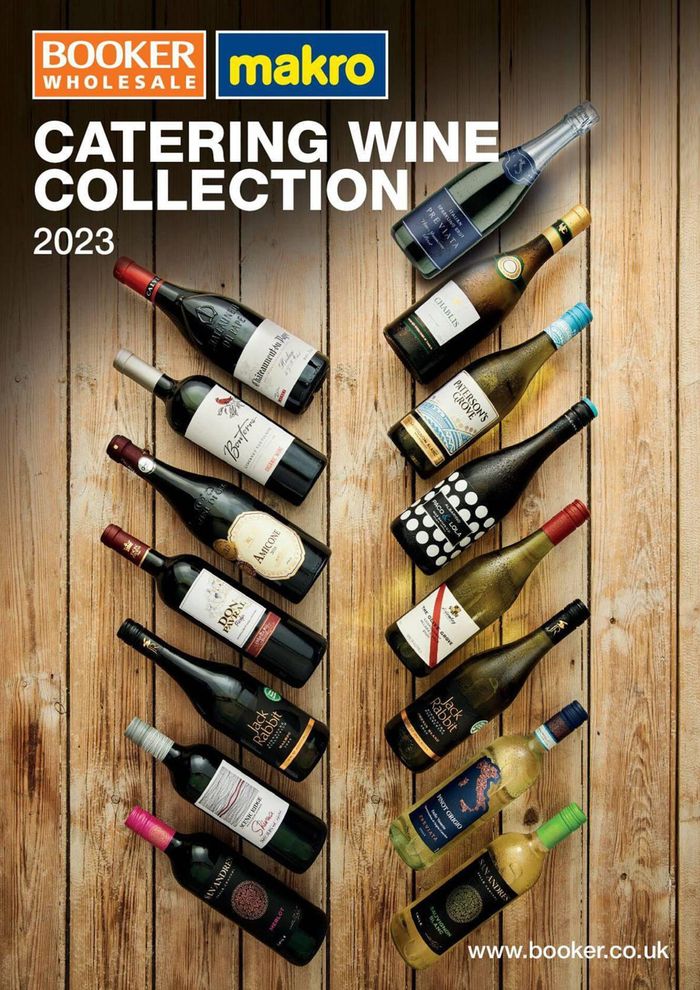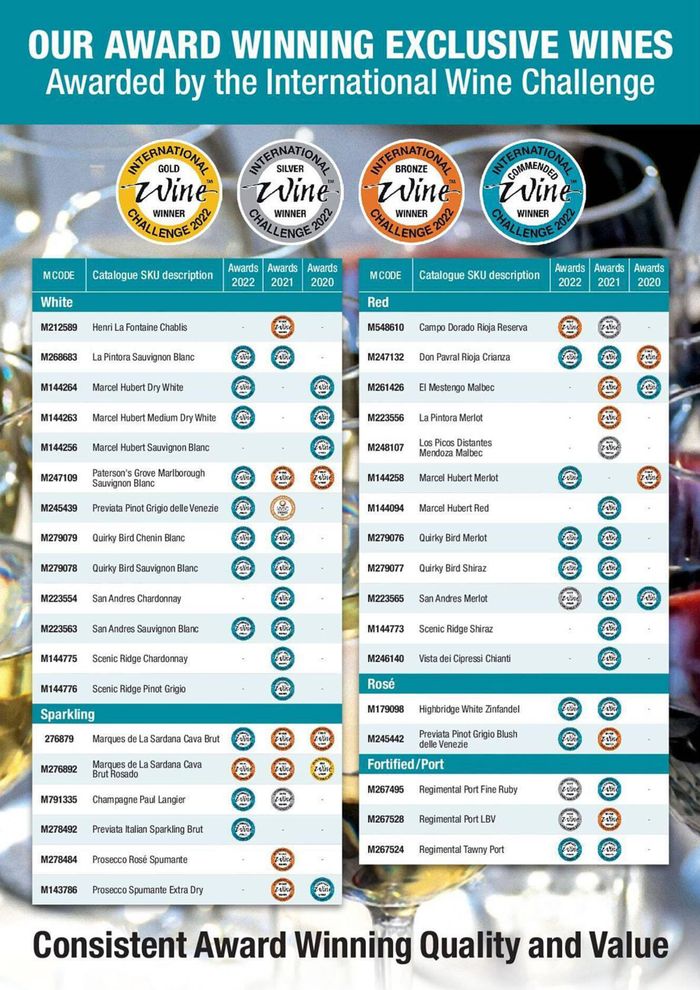 Catering Wine Collection 2023
Looking for the best Makro offers
If you are looking for the biggest Makro discounts you are in the right place. Here on Tiendeo, we have all the catalogues so you won't miss out on any online promotions from Makro or any other shops in the Supermarkets category in your city. There is currently 1 Makro catalogue on Tiendeo. Browse the latest Makro catalogue "Catering Wine Collection 2023" valid from from 13/10 to until 31/12 and start saving now!
Find Makro catalogues in your city
Makro, all the offers at your fingertips
Thanks to your Makro membership card, you can enjoy shopping at any of Makro's stores whether it's physically in-store, or online via one of Makro's updated store brochures, online promotions, and more.
About Makro
From a successful warehouse chain (also called 'cash and carries') to an easy and practical online shopping hub, Makro (via the Booker Group) still offers shoppers a convenient collection of food and groceries, liquor, cleaning products, and more.
In terms of the global chain's ownership, Makro can be split into three companies: Europe's Metro AG, Latin America's SHV Holdings, and Asia's CP ALL.
To make sure that you stay updated with Makro's freshest sales and online discounts, don't forget to see their newest product catalogues which could include weekly offers, surprise discounts, and more.

The history of Makro
In 1896, SHV Holdings (a Dutch trading company focused on food, retail and financial services, among other things) was created out of a merger between various big coal-mining companies. And nearly a century later, the first Makro store was founded in Amsterdam. In April 1971, Makro entered the UK market in Eccles with its first store (and in Liverpool, its second store a year later). And although Makro UK's original tagline used to be "The UK's No.1 Discounter", its modern-day slogan has been changed to "Your business partner everyday".
As the Makro brand gained traction, more stores opened in more international countries, including South Africa and Thailand. In 2012, Makro UK was sold to the Booker Group.
Even though Tiendeo always offers updated product brochures and promotional flyers online, that doesn't mean that you can't enjoy some extra perks when clicking through to the Makro website.
First of all, obtaining your Makro membership card (which is mandatory for all in-store shopping) couldn't be easier, thanks to their online Makro Trade Card Application.
Secondly, if you ever need a contact number, address, list of store products or even the name of the store manager of any Makro branch (whether it's in Liverpool, Bristol etc.), simply try the convenient online Store Locator to easily see which branch is closest to you.
Thirdly, in case you should ever miss out on Tiendeo's online catalogues, you can simply sign up to receive the latest Makro mails and promotions straight from your local branch to your inbox.
Still confused? Try Makro's online FAQ section, which is there to assist you with relevant queries regarding your membership card, how to check for stock at a local Makro store, and more.