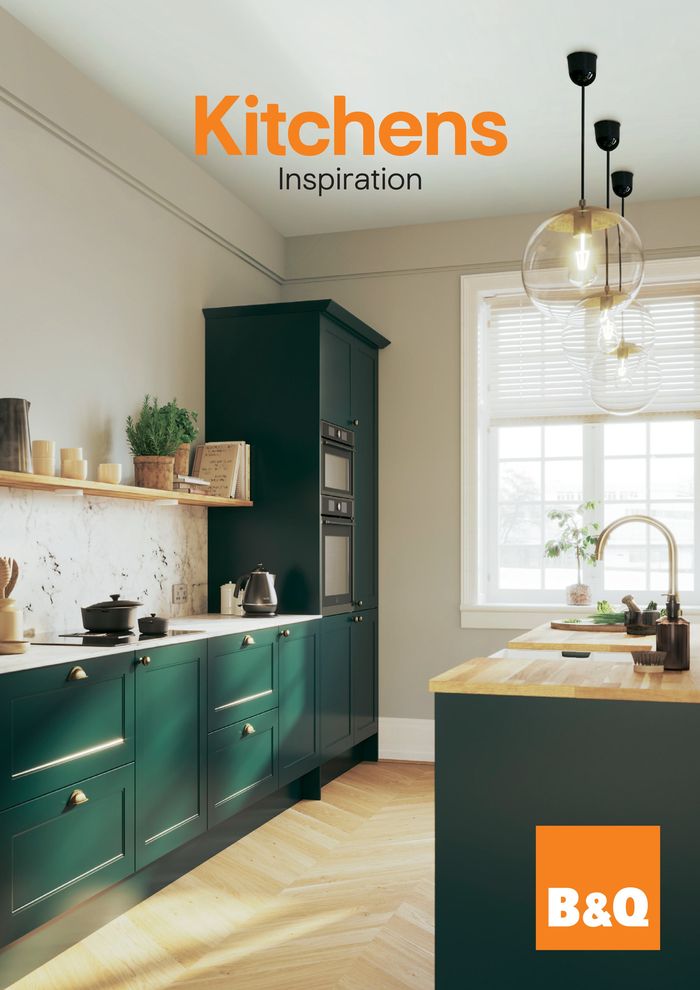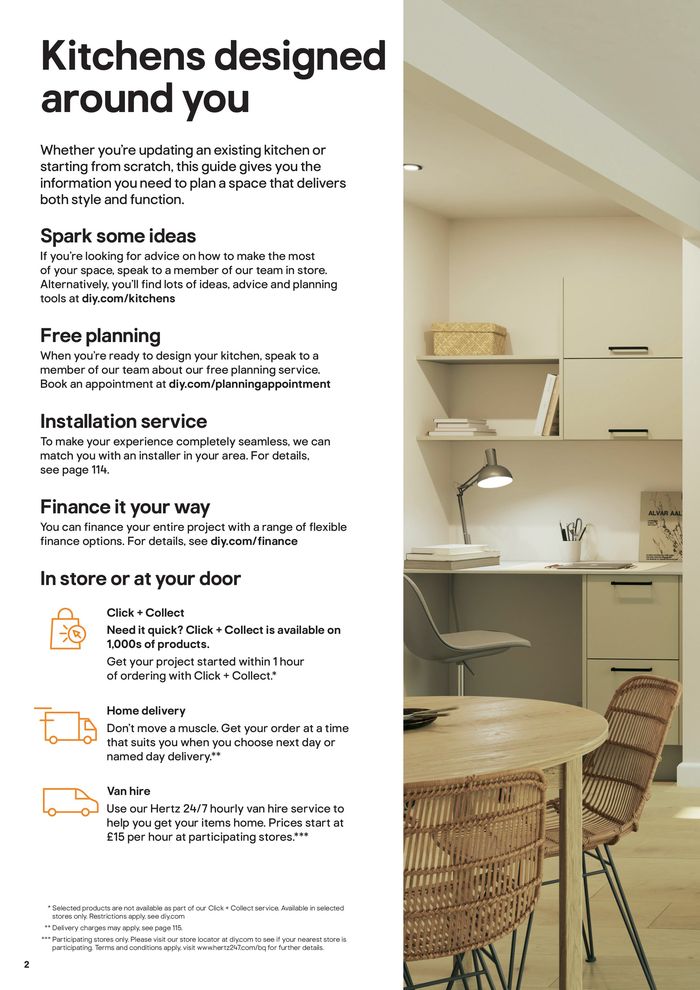 B&Q Kitchens Inspirations
Looking for the best B&Q offers
If you are looking for the biggest B&Q discounts you are in the right place. Here on Tiendeo, we have all the catalogues so you won't miss out on any online promotions from B&Q or any other shops in the Garden & DIY category in your city. There are currently 3 B&Q catalogues on Tiendeo. Browse the latest B&Q catalogue "B&Q Kitchens Inspirations" valid from from 18/7 to until 31/12 and start saving now!
Find B&Q catalogues in your city
B&Q, all the offers at your fingertips
With its headquarters in Eastleigh, UK, the British multinational DIY and home-improvement retailing company, B&Q, continuously stays updated with the latest design trends and product promotions – so you don't have to.
About B&Q
In addition to providing you with all your DIY and home-improvement needs, B&Q is also committed to helping customers create and enjoy healthier homes. This was achieved by introducing VOC (volatile organic compounds) in paint to reduce toxic fumes, removing DEHP (a phthalate) from garden hoses and shower curtains, and no longer selling neonicotinoid pesticides (like clothianidin) associated with bee colony collapse.
To enjoy the latest clearance sales and product discounts, catch up with B&Q's newest online catalogues and weekly offers.

The history of B&Q
The same year that two men first walked on the moon (1969), two other men called Richard Block and David Quayle opened their first shop in Southampton. With a focus on professional building supplies and DIY items, the Block and Quayle name was eventually shortened to B&Q.
The 1970s saw impressive growth for B&Q, who introduced new store items (such as power tools) and operated no fewer than 26 stores across the South East. In its quest to grow, B&Q acquired the Scottish DIY chain Dodge City in the 1980s, plus became part of the Kingfisher Group. But it was the merger with France's best DIY retailer, Castorama, that eventually helped B&Q to become Europe's biggest DIY retailer.
During the 2000s, B&Q launched their website and enabled customers to buy bricks and nails (and more) via online shopping. This also enabled B&Q's online presence to grow considerably, especially when it came to its website's customer perks.
Tiendeo might keep you updated on B&Q's freshest sales and newest product launches (from wallpaper and paint to garden décor and more), but what customer perks can you expect from the B&Q website?
How about the B&Q Club that rewards you every time you shop, offers you amazing benefits like emailed vouchers and exclusive promotions and previews, plus the opportunity to download the B&Q Club card app straight to your phone?
Or the B&Q Gift Cards which you can shop online and deliver to someone's inbox within seconds, along with an optional personalised message?
And don't forget about B&Q's Click + Collect services that allows you to shop and pay for your items online before picking them up (free of charge) from your closest B&Q branch.
Remember to sign up for the Tiendeo alerts to keep you updated on B&Q's newest online catalogues, weekly promotions and more, regardless of which city/town you live in.