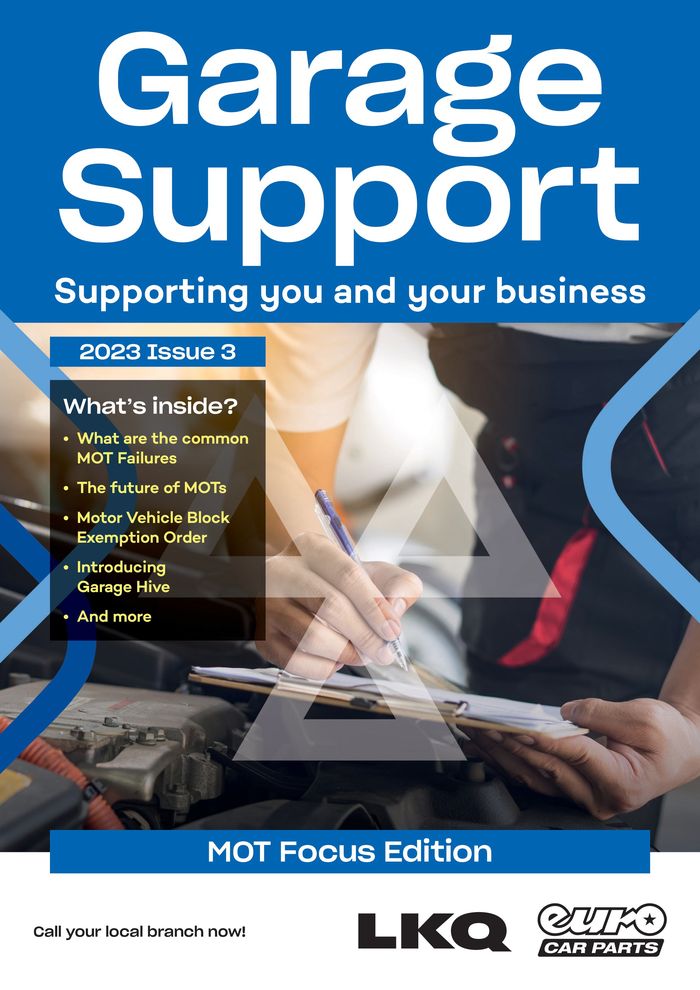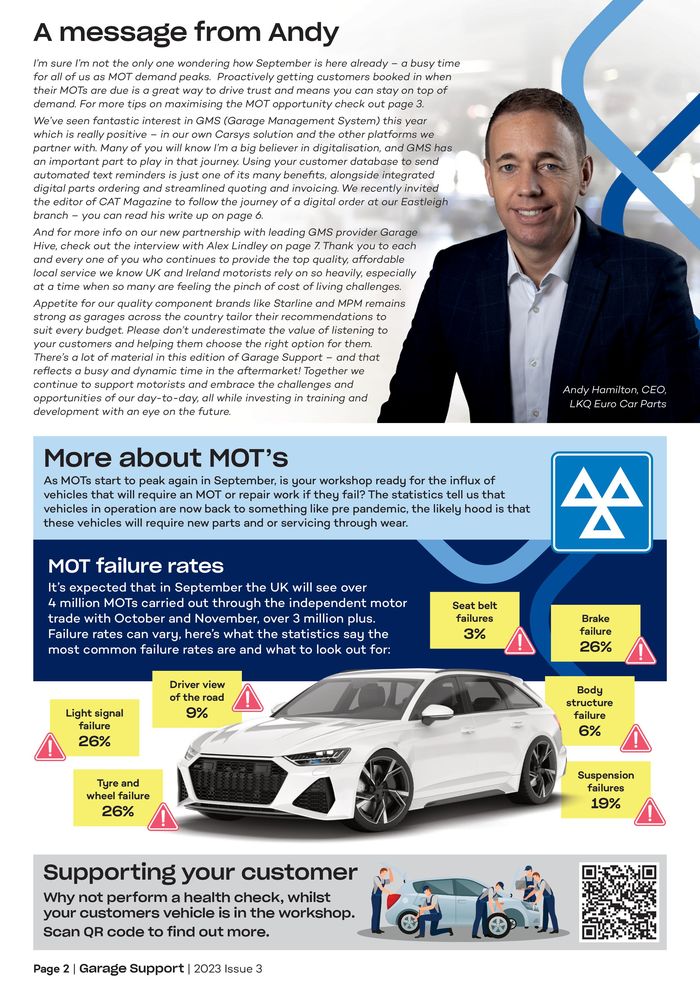 Euro Car Parts Garage Support
Looking for the best Euro Car Parts offers
If you are looking for the biggest Euro Car Parts discounts you are in the right place. Here on Tiendeo, we have all the catalogues so you won't miss out on any online promotions from Euro Car Parts or any other shops in the Cars, Motorcycles & Spares category in your city. There are currently 4 Euro Car Parts catalogues on Tiendeo. Browse the latest Euro Car Parts catalogue "Euro Car Parts Garage Support" valid from from 22/9 to until 31/12 and start saving now!
Find Euro Car Parts catalogues in your city
Euro Car Parts, all the offers at your fingertips
From brake pads and batteries to engine oil and car fluids, Euro Car Parts ensures it remains stocked on thousands of vital parts and services, no matter if you're in London, Ireland, etc.
About Euro Car Parts
Specialising in three key markets – trade, retail, and collision – Euro Car Parts offers a rich range of spares and car parts compared to any other independent supplier in the UK. In addition to great service and cost-effective prices, Euro Car Parts caters for any brand vehicle, including Alfa Romeo, Chevrolet, Honda, Jeep, Renault, Suzuki, Volvo, and more.

The history of Euro Car Parts
Euro Car Parts was founded in 1978 by Sukhpal Singh Ahluwalia, a Uganda-born refugee who moved to the UK with his family. Aged 18, he raised £5,000 from his father and a bank loan and opened a motor parts shop in Willesden, London, to supply spares for BMW and other car brands. Trading under the name Highway Autos, his company grew quite fast and multiplied its original sales ten-fold in just one year.
In 1984 (after opening a second branch), the company name changed to Euro Car Parts with German car parts being imported and distributed. The company kept expanding, opening more outlets in the UK (Birmingham and Manchester, Glasgow and Belfast, etc.) over the next few years. And by 2000, its already extensive parts programme was wide enough to also cover Porsche, VW Audi, Volvo, and other brands, too.
In 2011, the company was bought by LKQ Corporation of Chicago. And the next year, its 100th branch was opened in Harrow, North London. Today, Euro Car Parts continues to impress with its dedication to excellent service and top-notch tools and spares for just about any vehicle.

Euro Car Parts offers and online shopping
Although Tiendeo is ripe and ready with the newest discount brochure and clearance sales, don't forget to check out what you can score on the Euro Car Parts website.
• Like the online store locator which helps you discover any outlet near you (whether you're in Newton Abbot, Leicester or Wakefield), along with contact details, opening times, and more.
• Or the 'Fit It For Me' option which offers you a quick and contactless, full-service fitting at the workshop of your choice.
• And whether you've ordered a car battery or wiper blades, finding out when you can expect delivery couldn't be easier thanks to the 'Track Your Order' page.
Thanks to Tiendeo alerts (which you need to sign up for), you're always updated regarding the best online catalogues, promotional brochures, and weekly specials from all Euro Car Parts shops in your town/city.