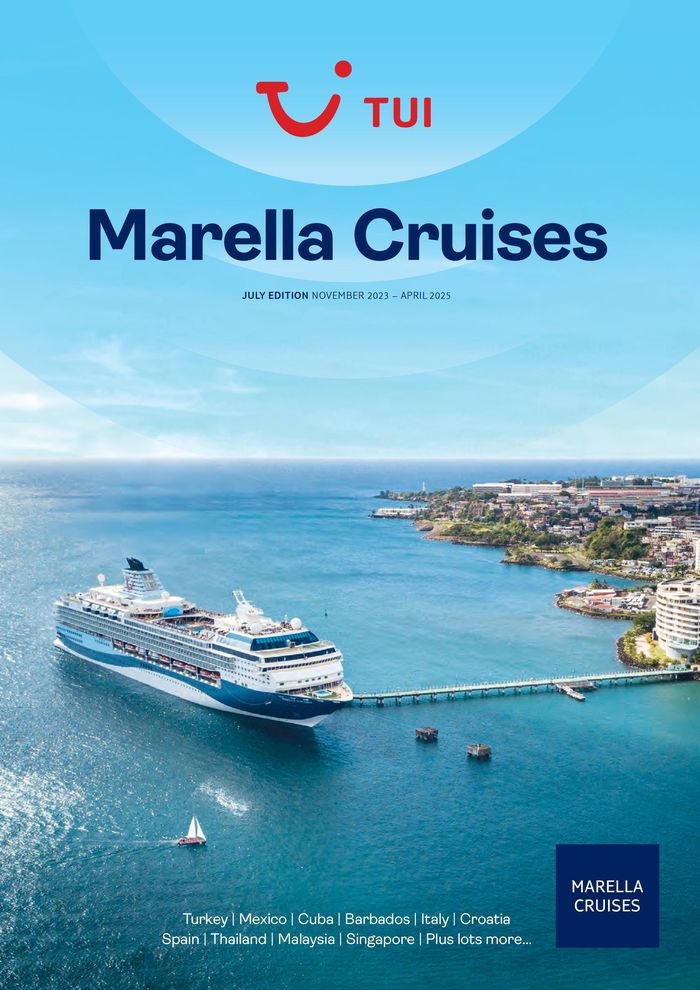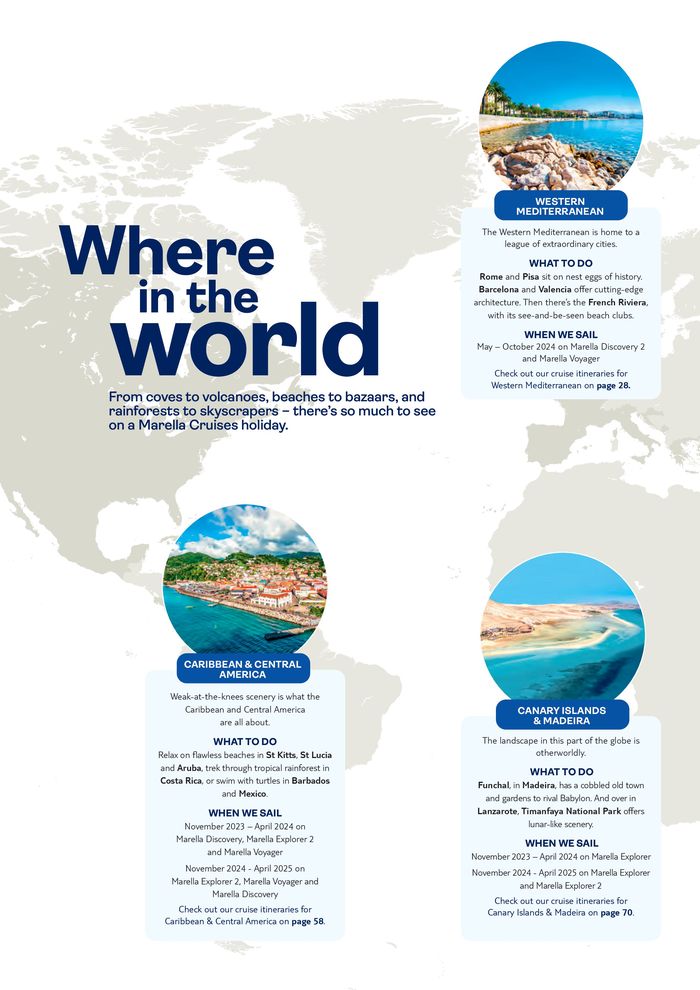 Marella Cruises Nov 2023 - Apr 2024
Looking for the best Tui offers
If you are looking for the biggest Tui discounts you are in the right place. Here on Tiendeo, we have all the catalogues so you won't miss out on any online promotions from Tui or any other shops in the Travel category in your city. There are currently 17 Tui catalogues on Tiendeo. Browse the latest Tui catalogue "Marella Cruises Nov 2023 - Apr 2024" valid from from 17/11 to until 30/4 and start saving now!
Find Tui catalogues in your city
Tui, all the offers at your fingertips
Tui
Focusing on package holidays, trips and flights, the brand offers great prices for their Thomson holidays and Thomson flights all year round. Customers can also benefit from Thomason late deals on bookings.
The brand covers a range of holiday and travel needs from Thomson cheap holidays to their luxury ranges with the Thomson Senator brand. Thomason cruises are also just as popular as the rest of their products.
There are sometimes sales held throughout the year, but the brand also has Thomson discount code vouchers online and can offer great deals on cashback.
Thomson UK was founded in 1965.
The brand is apart of the larger TUI group.
The planes used by the band are often the Thomson dreamliner range.
Customers can use the Thomson check in online service prior to flying along with the Thomson API.